Other Years
For Pre 2011 stories go to the Compecon Newsletter Archive.
Check out our Competition Economics Blog.
---
January
Dublin January – Paper Analyses Economics of Pro-14.
A new study by Compecon Director Patrick Massey and Dr Vincent Hogan of UCD analysing the economics of Pro 14 rugby has just been published in the UCD economics working paper series. The paper analyses the effects of various measures such as match scheduling and the introduction of play-offs on match attendances. The paper is entitled Professional Rugby on the Celtic Fringe.
Click here to download.
February
London 27th February – CMA Targets Construction Cartels.
The UK's Competition and Markets Authority announced that it was targeting cartels in the construction sector. As part of its campaign, it released secret tapes of meetings of a pre-cast concrete drainage cartel whose members were fined £36m in 2018.
---
April
Illinois April 30th – McDonald's Attempt to Dismiss No-Poach Claims Fails.
Illinois' Northern District Court rejected arguments by McDonald's to dismiss legal actions challenging "no poaching" clauses in its franchise contracts. The clauses which prevent McDonald's franchisees from hiring employees from another McDonald's franchise have been challenged in the US Courts as being in breach of antitrust law. Plaintiffs have argued that the hiring restrictions depress wages in fast food and other US industries.
---
May
Sport Management Review – May – TMOs and Home Advantage in Rugby.
Paper by Compecon Director Patrick Massey, Prof Peter Dawson of the University of East Anglia and Prof Paul Downward of Loughborough University analysing the impact of TMOs on home advantage in rugby has been published in Sport Management Review. The home team won 65% of all ERC group stage matches between 2000/01 and 2015/16. The results suggest that crowd effects and referee experience influence referee decisions, but the effects vary depending on the type of incident being considered. The main finding and contribution of the paper is that the introduction of the TMO has influenced the incidence of sanctions issued to both teams. However, the increase in the number of yellow cards awarded to away teams implies that home bias actually increased since the introduction of the TMO. The paper is entitled "Television match officials, referees, and home advantage: Evidence from the European Rugby Cup".
Click here to access paper.
Dublin 27th May – Paper Rejects Calls for Relaxation of Competition Policy.
A paper by Compecon Director Patrick Massey and Moore McDowell on competition and industrial policy in the wake of the Covid-19 crisis has now been published in the UCD economics working paper series.
The paper rejects suggestions that easing competition policy would assist recovery from the pandemic induced recession. The paper argues that Government support for business is essential to promote recovery but what is needed is an EU wide programme of State Aid. An EU level response is required to avoid serious distortions that would arise if States acted individually because some Member States could provide much higher levels of aid than others. The paper also argues against a move to protectionism.
Click here to download.
---
June
Scottish Journal of Political Economy – June – Impact of Bonus Points on Rugby Team Strategies.
A paper by Compecon Director Patrick Massey, Dr Robbie Butler of UCC and Dr Liam Lenten of La Trobe University in Melbourne looking at the impact of bonus points in Rugby Union has been published in the Scottish Journal of Political Economy.
The paper explores the effect of bonus incentive mechanisms with a focus on how such a scheme influences aggregate production levels of teams of workers, specifically. It uses data from a highly competitive setting in professional sport, which involves a unique tournament design rule in an elite European rugby competition. The modelling results demonstrate qualified evidence that introducing bonuses to encourage teams to score via the most‐difficult, highest‐reward mode, incentivises teams to increase effort to earn the bonus, and without reducing production after the bonus is achieved.
Bonus Incentives and Team Effort Levels: Evidence from the 'Field'.
Click here to access a copy of the paper.
---
Brussels 16th June – EU Commission Announces Apple Investigations.
Apple is the target of two EU antitrust investigations into its App Store and Apple Pay as the EU Commission said its terms and conditions and restrictions may violate the EU competition rules.
Brussels 16th June – EU Commission Announces In-depth Investigation of Fiat Chrysler PSA Merger.
The European Commission announced it is to launch an in-depth investigation into the Fiat Chrysler-PSA deal after parties fail to offer remedies to address competition concerns. The Commission expressed concern that the deal may reduce competition in the lucrative small commercial vans market.
---
September
Dublin 10th September – CCPC Clears Eason Acquisition of Dubray Books.
The Competition and Consumer Protection Commission (CCPC) announced that it has cleared Eason's acquisition of Dubray Books unconditionally following a Phase 1 investigation.
Compecon advised Eason in relation to the transaction.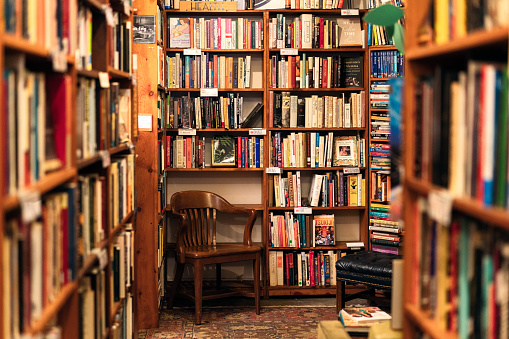 ---
November
Brussels 10th November – EU Commission Accuses Amazon of Abuse of Dominance.
EU Commission accuses Amazon of abusing its dominant position in its latest action against the GAFAMs. Commission claims that Amazon uses its size, power, and data collected on rivals to give itself an unfair edge in sales over smaller competitors that use its online marketplace.
London 13th November – Facebook Loses Appeal in Facebook/Giphy Case.
The Competition Appeal Tribunal (CAT) has rejected Facebook's appeal against an initial enforcement order (IEO) imposed by the Competition and Markets Authority (CMA), which prevents Facebook and Giphy from further integrating their businesses while the CMA's investigation into a proposed merger between the parties is ongoing. Concerns have increased in recent years about the large number of acquisitions by digital market giants such as Facebook.
---
Dublin 19th November – CCPC Clears Uniphar Acquisition of Hickey's Pharmacies.
The Competition and Consumer Protection Commission announced that it has cleared Uniphar's acquisition of Hickey's Pharmacies unconditionally following a Phase 1 investigation. Hickey's operate 36 retail pharmacies in Ireland. Compecon advised the parties in relation to the transaction.
---
Brussels – 25th November – EU Commission Fines Pharma Companies Over Pay for Delay Agreement.
The EU Commission has fined two pharmaceutical firms, Teva and Cephalon, €60.5m for pay for delay agreement. Essentially such agreements involve pharmaceutical companies whose patents in respect of particular drugs have expired, paying producers of rival generic medicines to keep such products off the market. Keeping such generics off the market enables the producers of the branded medicines to continue charging high prices for them after their patent protection has expired. This is the latest of these so-called "pay for delay" cases.
Dublin 29th November – CCPC Seeks High Court Order for Ticketmaster Agreement.
The CCPC launched an investigation into suspected anti-competitive practices in relation to the provision of tickets and the operation of ticketing services for live events in January 2017. The CCPC had concerns that Ticketmaster Ireland may have abused a dominant position in the market by entering into long term exclusive contracts with contractual partners and that these contracts may have restricted competition in the market. Ticketmaster Ireland denies breaching competition law but has nonetheless entered into an agreement with the CCPC in which Ticketmaster Ireland has given certain commitments. The CCPC considers that these commitments address the CCPC's concerns arising from its investigation. The full text of the agreement between the CCPC and Ticketmaster is published here. In summary, Ticketmaster has committed to remove exclusivity clauses with respect to venues in relation to the supply of outsourced primary ticketing services and to limit the time period of exclusivity clauses to 3 years in contracts with live event organisers. Overall contract duration will be capped at 5 years, and there will be no automatic contract renewals. The CCPC is seeking to have the agreement between the CCPC and Ticketmaster Ireland made an order of the High Court under section 14B of the Competition Act, 2002, as amended. Compecon advised the CCPC in relation to this investigation.
---
December
London 8th December – CMA Recommends New Regime to Regulate Tech Giants.
The UK Competition and Markets Authority has published proposals for a new regulatory regime for giant tech companies to address concerns over competition problems in these markets.
Click here for more.
Washington D.C. 9th December – FTC Sues Facebook for Illegal Monopolisation.
US Federal Trade Commission has issued proceedings alleging that Facebook has engaged in illegal monopolistion in breach of section 2 of the Sherman Act. The FTC is seeking a permanent injunction that could, among other things: require divestitures of assets, including Instagram and WhatsApp; prohibit Facebook from imposing anticompetitive conditions on software developers; and require Facebook to seek prior notice and approval for future mergers and acquisitions. Click here for more.
---
Dublin 10th December – CCPC to Carry out Full Investigation of ESB/Coillte Joint Venture.
The Competition and Consumer Protection Commission announced that it will carry out a full Phase 2 investigation of a proposed ESB/Coillte joint venture which the parties have established for the purpose of developing and constructing renewable electricity generation facilities. The announcement comes ten months after the proposed joint venture was first notified to the CCPC on 12th February.
---
Brussels 15th December – EU Commission Proposes New Legislation for Digital Economy.
The European Commission has announced ambitious plans for a new regulatory regime for online digital platforms.
Click here for more.
Strasbourg December – Report on Impact of state aid on competition and competitiveness during the COVID-19 pandemic published.
A report prepared for the European Parliament considers the impact on competition of state aid in response to the economic crisis triggered by the COVID-19 pandemic. According to the report, total state aid during the downturn approved by the EU Commission up to 9 October 2020 amounted to a staggering €2,000 billion with 92% of this approved under the Temporary Framework which was introduced last March. The report finds wide divergences between Member States in terms of state aid provided with "no convincing evidence that total state aid is proportional to the economic damage" suffered during the first wave of Covid-19. It notes:
"There is a serious risk that excessive state aid support by some Member States will jeopardise free and fair competition in the EU single market." A paper which I wrote last May with Moore McDowell highlighted inter alia the risk that state aid to business during the pandemic induced economic downturn could have a negative impact on competition and called for an EU wide approach to such aid.
Click here to download.